A few months ago, a new mysterious company with a new mysterious software popped up, Arusoft with DeUHD. The developers claim to be able to remove the (AACS 2.0) copy protection from Ultra HD Blu-ray discs. DeUHD works on Windows Vista, 7, 8, 8.1, 10. It does its job in the background and will automatically rip Ultra HD Blu-ray movies when inserted in a compatible optical drive. Are you curious about this mysterious software? Let's see how to use it.
DeUHD Guide
A. Installation
1. Choose language of installation.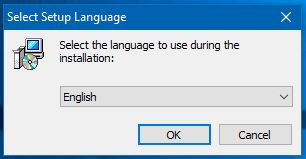 2. Choose direction ,where you want to save program files.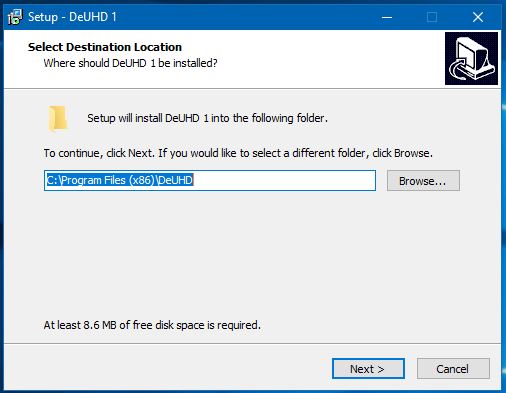 3. Here you can choose where to place shortcuts of DeUHD.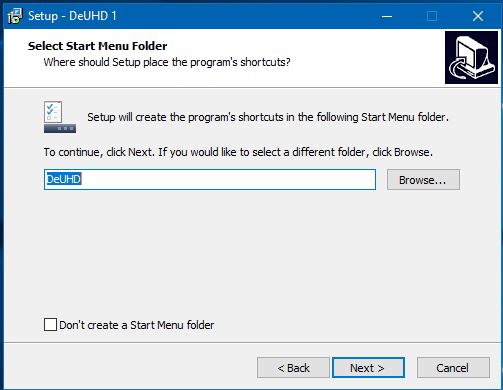 4. Select additional tasks.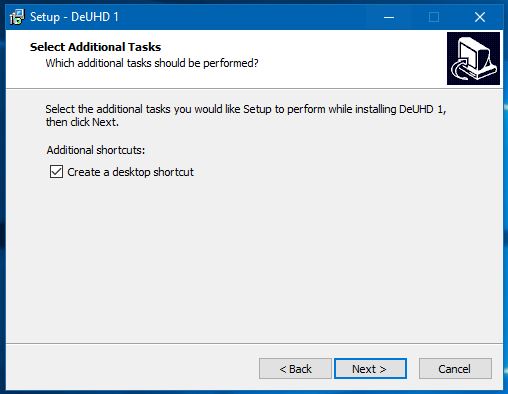 5. Here we are, you already installed DeUHD on your computer, now you can launch it, or just finish installation.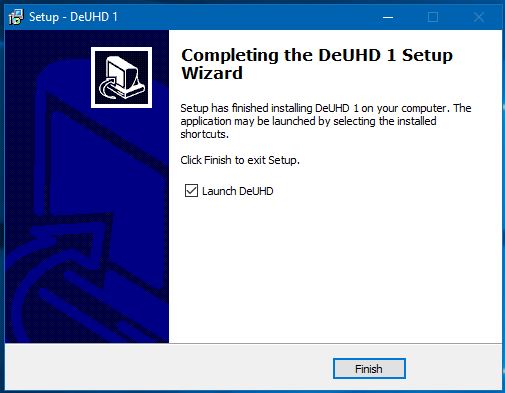 B. Launch and Activate
1). First you can launch DeUHD program with this icon on your desktop or shortcut menu.

2). Here is the window, where you can create an account to use trial version, order our product or activate your registered and purchased account.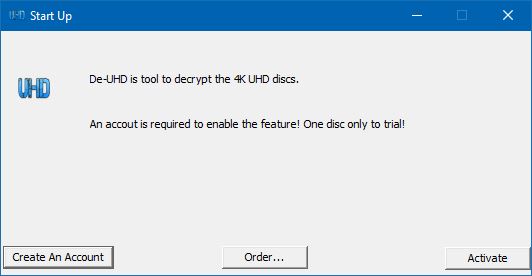 3). Please enter your email to get password, we will send password in entered email.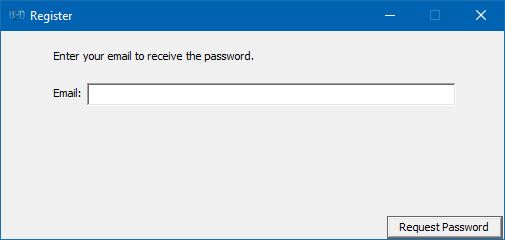 4). If you are satisfied with our product, you can purchase it and activate. Find the DeUHD icon in the tray and push right button on the mouse, choose Activate.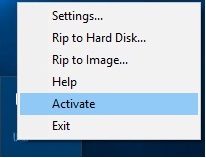 5). Here is your registered email and password, then click Activate button to activate the DeUHD, or if you are not registered yet, you can enter your email and push Activate, we will send password to your email.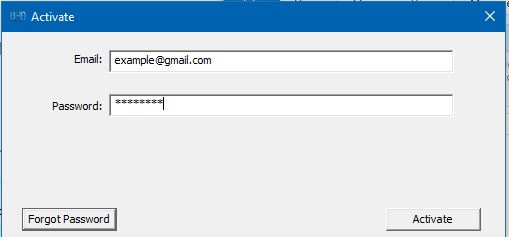 C. How to use DeUHD
1).At the beginning, after you already launched and activated DeUHD insert 4K Blu-ray UHD disk in optical drive (which optical drive use you can see at the top of this page)
2). Wait until DeUHD will scan the disc. DeUHD will automatically rip inserted disc.
3). Ripping process is successfully completed, now status of disc will show you it (pic.1) and add DeUHD folder into the disc (pic.2).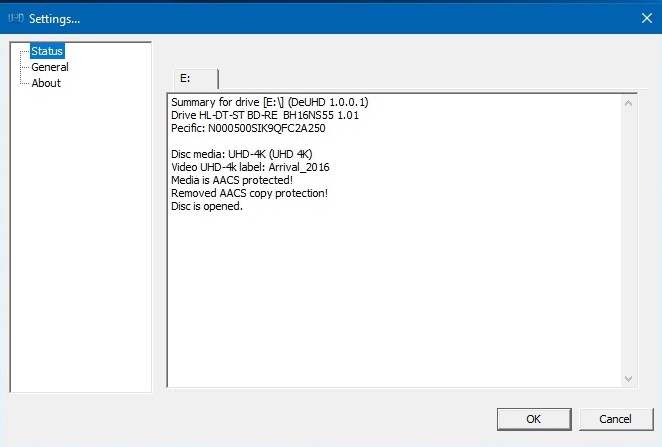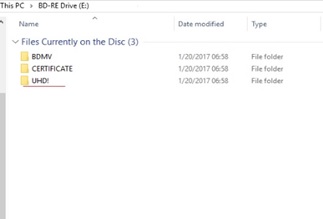 4). After that you can watch the movie on your computer or copy it to the Hard disk or to Image, just push right mouse button on the icon of DeUHD in tray.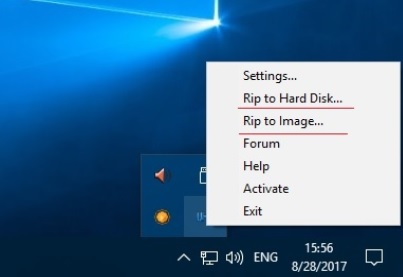 5). Here is the window, where you can choose source of disc and final folder, where movie will be saved. And the last step is push "Rip" button, enjoy the movie!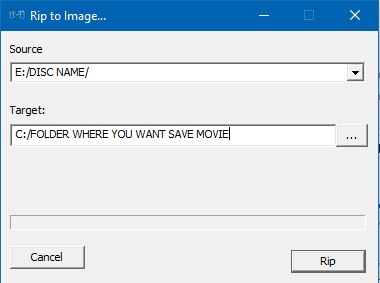 Reference: DeUHD guide
Is DeUHD Perfect?
After above steps, the decrypted movie can either be saved as folder or ISO file to the HDD and played back with software like VLC Player, Media Player Classic or KMPlayer. Arusoft claims the picture quality is 1:1 with the original. So wonderful! Isn't it? But it should be noticed that DeUHD can currently only rip around 30 movies and has only eight supported Blu-ray players.
Currently supported Blu-ray players are LG WH16NS40, LG BH16NS40, ASUS BW-12B1ST, ASUS BC-12D2HT, ASUS BW-16D1HT, LG BE16NU50, LG BH16NS55 and the LG WH16NS58. The developers write on their website that support for more optical drives will follow soon.
Currently supported Ultra HD Blu-ray movies: The Martian, Mad Max: Fury Roaddisc, The Amazing Spider-Man, Life of Pi, Independence Day, Central Intelligence, The Shallows, X-Men: Apocalypse, The Legend of Tarzan, Star Trek Beyond, War Dogs, Miss Peregrine's Home for Peculiar Children, Suicide Squad, Sullydisc, Jack Reacher Never Go Back, John Wick, Hacksaw Ridge, Passengers, Sing, Fantastic Beasts and Where to Find Them. A full list with all supported movies can be found here.
What's more, the software sells at €199 (about $233) and doesn't decrypt regular Blu-ray discs, so there weren't many people who wanted to test and potentially lose their money. DeUHD even hasn't provide an equivalent version for Mac users. Unsatisfied with DeUHD, the Ultra HD Blu-ray copy software released by Russian company? Continue reading to get the best alternative to DeUHD.
The Best DeUHD Alternative
For those people who are looking for a powerful yet easy to use DeUHD alternative, we highly recommended Pavtube ByteCopy (review) to you for the following great reasons:
- Automatically remove the Blu-ray/DVD disc copy protection in the backaround without installing third-party plug-in.
- Comprehensively remove all copy protection including AACS, BD+, Cinavia, UOP, DRM, BD-ROM Mark and High-bandwidth Digital Content Protection.
- Keeps constant update to bypass copy protection used on most of the recently new Blu-ray/DVD movies.
- Full support for loading 2D/3D Blu-ray disc, BDMV folder and IFO/ISO image file, and DVD discs, DVD Folder, DVD IFO File, DVD ISO Image File.
- Full disc copy of Blu-ray/DVD with original structure.
- Main movie copy without unwanted comments, ads, trailers, etc.
- Lossless multi-track MKV copy from Blu-ray or DVD with all the subtitle languages and audio tracks.
- Rip Blu-ray/DVD to various popular file formats and device preset profile formats
- Select desired subtitle languages and audio tracks from internal Blu-ray/DVD movies
- Enable forced subtitles to disable the traditional subtitles while still preserving the subtitles that translate foreign language speaking parts.
- Add external subtitles to Blu-ray or DVD movies.
- Edit Blu-ray/DVD movies by trimming, cropping, merging, splitting, watermarking, deinterlacing, flipping, apply special rendering effect, change video picture effect, remove/replace audio in video, etc.
- Adjust output profile parameters such as video codec, resolution, bit rate, frame rate, audio codec, bitrate, sample rate, and channels to get better output video and audio quality.
- Available on both Windows (Windows 10 supported) and Mac (macOS High Sierra supported) platform.
- Best 4K Blu-ray Ripper: Ultra HD Blu-ray ripping and playback.